Going Through a Remodel or Building a New Office Space?
Don't move in without our construction clean-up services.
Whether your construction project is big or small, it never fails – they always leave behind a layer of dust, debris, and dirt. And that's not even mentioning the weird smells that can often linger for weeks and even months!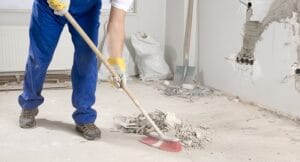 Before this can happen to you, engage in some post-construction cleaning with Eagle – the company trusted throughout the tri-state area for our cleaning services. It doesn't matter if you're in New Jersey, Pennsylvania, or New York, our construction cleaning is well-respected by all kinds of professionals in the know – contractors, architects, construction professionals, and building owners, just to name a few.
All of them rely on Eagle's construction clean-up services to handle the post-construction cleaning and get rid of the mess, so they can get back to work in the environment they envisioned when the project began. Construction clean-up isn't easy, but we've got 15 years of experience handling the job and we know how to do it right and do it fast.No detail is too small!
Use Eagle's post-construction cleaning services and our crew will go the extra mile to ensure that your facility looks brand new – no one will even know it was recently under construction.
Our Post Construction Cleaning Services Include:
Dusting, scrubbing, and stain removal
Cleaning all surfaces – including walls, trim work, and furniture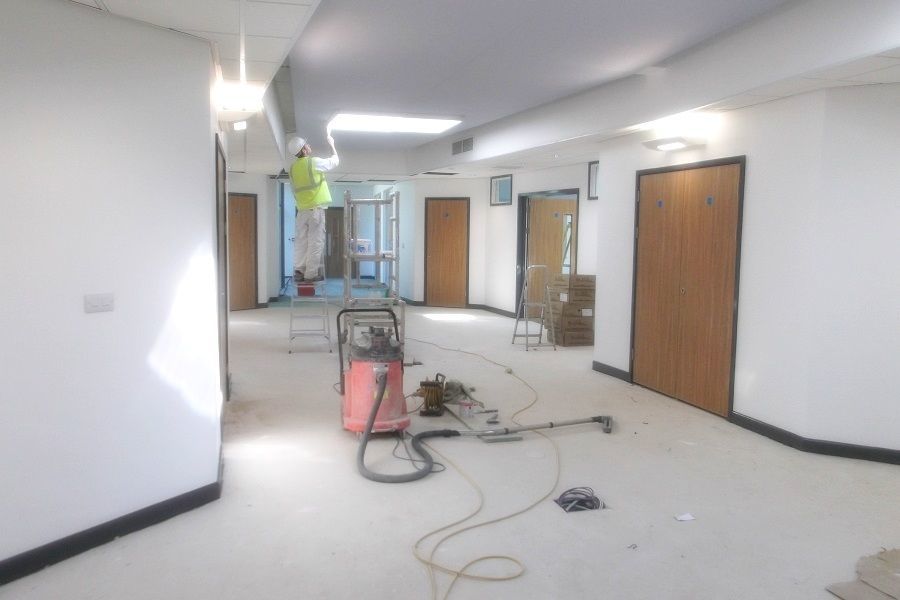 Cleaning desks, drawers, and cabinets inside and out
Sanitizing bathrooms and kitchens
Cleaning appliances, counter tops, and sinks
Cleaning bathtubs, shower stalls, toilets, and shower doors
Polishing stainless steel and fixtures
Cleaning, waxing, and buffing floors and tile
Vacuuming carpets
Cleaning window frames and sills
Cleaning and polishing glass and mirrors
Dust removal from ceiling pipes, duct work, vents, and light fixtures
Dust Sweeping stairs, landings, walks, decks, patios, and garages
Ready to Handle Any Special Construction Cleaning Services
Eagle's post-construction cleaning services don't stop there – we're prepared to take care of any special clean-up needs that may arise because of your remodel, renovation, or new building as well.
Our construction cleaning experts will visit the site in advance to learn about any special instructions or safety concerns and develop a customized approach for your construction clean-up project. If necessary, we have personnel trained in operating lifts and using scaffolds to access hard-to-reach places, ensuring that every nook and cranny is spotless.
With 20 years in the industry, we've seen it all! Our construction clean-up professionals are trained in everything from handling medical waste to meeting OSHA guidelines, so we're more than qualified to handle any post-construction cleaning situation.
Need On-Going Commercial Cleaning for Your New Facility?
After providing our construction cleaning services, we can develop a customized janitorial plan to keep your building looking brand new – day after day, year after year!
Contact Us Today for a Free Estimate for Construction Clean-up Services: 888-730-1123

Service Key Features
We carry out our responsibilities in a disciplined way, and offer a series of checks and balances so that you can be certain the work we do is always first-rate.
Specialized post-construction services
100% environmentally friendly chemicals
Trustworthy, reliable and timely cleaning services
Fully bonded and insured staff
Attention to detail and final inspection