Using Green Products and Green Cleaning Doesn't Just Protect the Environment
It Also Protects your Workforce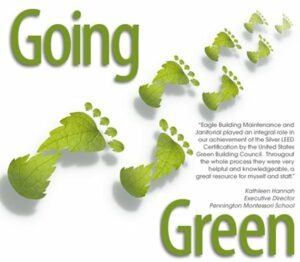 More and more, companies are opting for green products and green cleaning services to ensure the safety of their employees. Harsh chemicals and outdated cleaning procedures can stir up more problems than they solve. The result is poor air quality which can affect your workforce's health – and productivity. Green cleaning can change all that.
Did you know that better indoor air quality as a result of green cleaning services can:
Improve the performance of tasks like typing and solving math problems by between 4 and 16%
Reduce asthma, allergy attacks, and other respiratory issues that take employees away from their work
Increase employees' energy levels
For many companies, switching to green cleaning services pays for itself due to the increased output of their workforce.