During the COVID-19 pandemic, the cleaning of medical facilities has become more critical than ever. This illness is highly contagious and can easily spread throughout hospitals if strict cleaning measures are not in place. It is currently believed that COVID-19 is spread via surfaces and in the air, which means frequent cleanings are crucial.
At Eagle Janitorial, we have years of experience cleaning hospitals. We are available 24/7 to complete cleanings and can support your hospital with all of your cleaning needs. Read on to learn more about what we do and why healthcare facility cleaning is so important during this global pandemic.
Importance of Healthcare Facility Cleaning During COVID-19 Pandemic
Hospitals are already at risk of being a place where germs spread and infections occur. Now throw a global pandemic in the mix, and you have a disaster waiting to happen. Fortunately, with strict cleaning policies, the chance of germs spreading can be drastically reduced. By establishing strong cleaning practices, you are literally saving lives. During the pandemic, not only do you have to worry about COVID-19 spreading, but you also have to worry about very sick patients picking up an additional infection and getting even sicker. With our cleaning services, this risk is reduced.
Right now, it is critical that we come in every day to do a cleaning. Many hospitals take care of their cleaning procedures during the day and then hire us to come in and do our deep cleaning overnight. We are available 24 hours a day, 7 days a week, so we can come in and clean your facility at a time that works best for you.
What We Do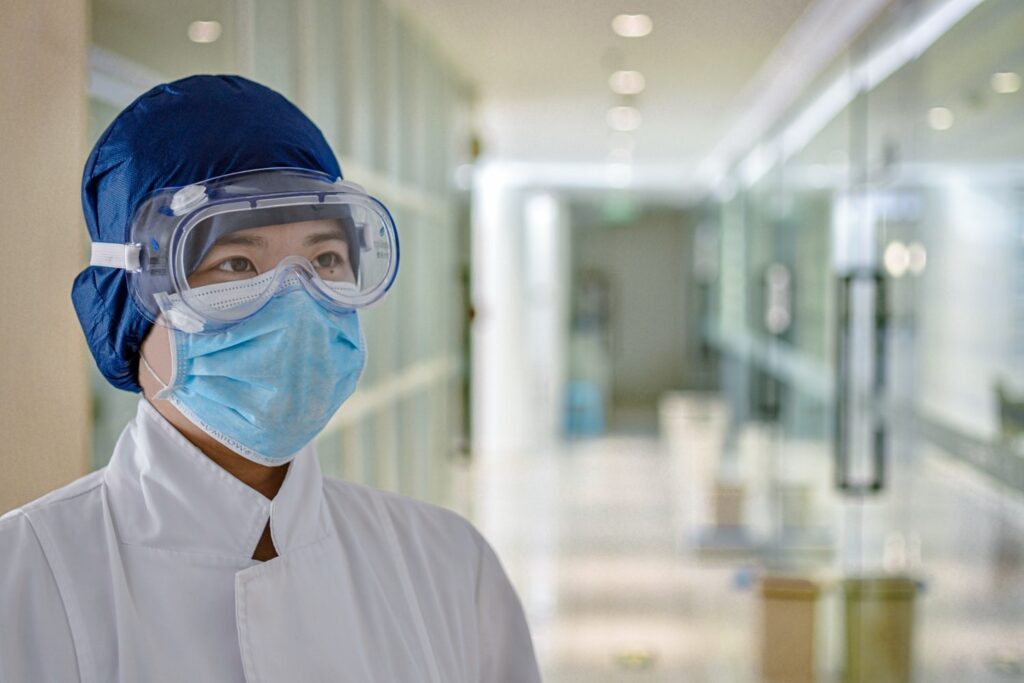 At Eagle Janitorial, almost half of our business is from hospital and medical office cleanings. We have been cleaning medical facilities for 25 years. All of our employees are well-trained in proper commercial cleaning protocols and healthcare facility management. For every cleaning, our employees wear PPE for the entirety of the cleaning. We use hospital-grade and approved cleaners and disinfectants to make sure that we are using the most effective products on the market. Our employees clean everywhere, but we pay special attention to "high touch" areas like beds, keyboards, phones, TV remotes, etc. In addition, our staff is fully insured and bonded. Our services are fully customizable, so we can implement cleaning procedures that are specific to the needs of your hospital.
Our Equipment and Cleaners
As mentioned above, all of our cleaners are hospital-grade. We supply all the cleaning equipment and materials, so you don't have to worry about having extra cleaners on hand for us to use. Our cleaners are strong enough to kill germs and disinfect your facility, but they are also safe, since we know that your patients will be breathing in the air and touching the surfaces that have been cleaned.
Healthcare facility cleaning is important all the time, but it is especially important during this global pandemic. It is crucial to make sure that COVID-19 and other infections are not further spreading through the hospital due to improper cleaning methods. At Eagle Janitorial, we are here to help. We are available 24/7 to provide cleaning services to your medical facility. We have been in the business of cleaning hospitals and medical offices for 25 years. Our cleaners and disinfectants are hospital-grade and approved. For more information about how we can help your facility and to set up a free consultation, contact Eagle Janitorial today.